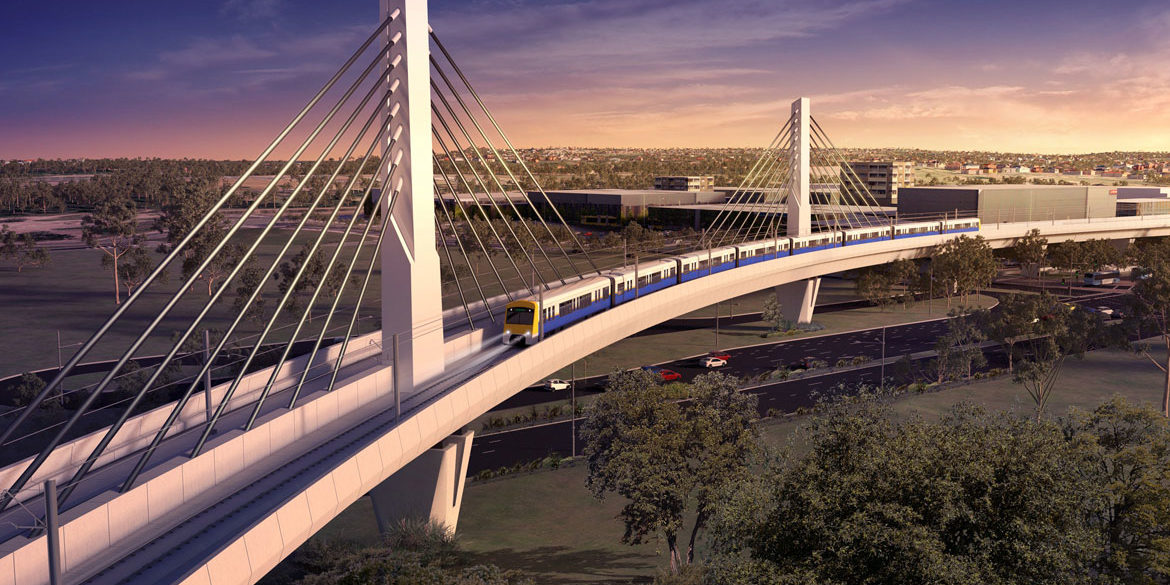 Consultancy for the structural health assessment and rehabilitation design of the access viaduct, analysis and review of the erection stages for the cable stayed bridge on Windsor road.
Country: Australia
Year: 2017
MAIN CLIENT
Salini Impregilo s.p.a.
Contract by EDIN s.r.l.
Technical director Marcello Colasanti
The Sydney Metro Northwest project involved the construction of a new metropolitan train line north-west of Sydney, connecting Chatswood station with Cudgegong Road.
The works in the section between Bella Vista station and Cudgegong Road, involved the design and construction of the "Skytrain" bridge and other civil works that made up one of the main sections of the line.
The project involved building 8 new stations and 4,000 parking spaces. It is the first completely automated high-speed train system in the continent.
This is the biggest public transport infrastructure project currently under way in Australia, and the biggest in Sydney since Harbour Bridge was built almost 100 years ago.