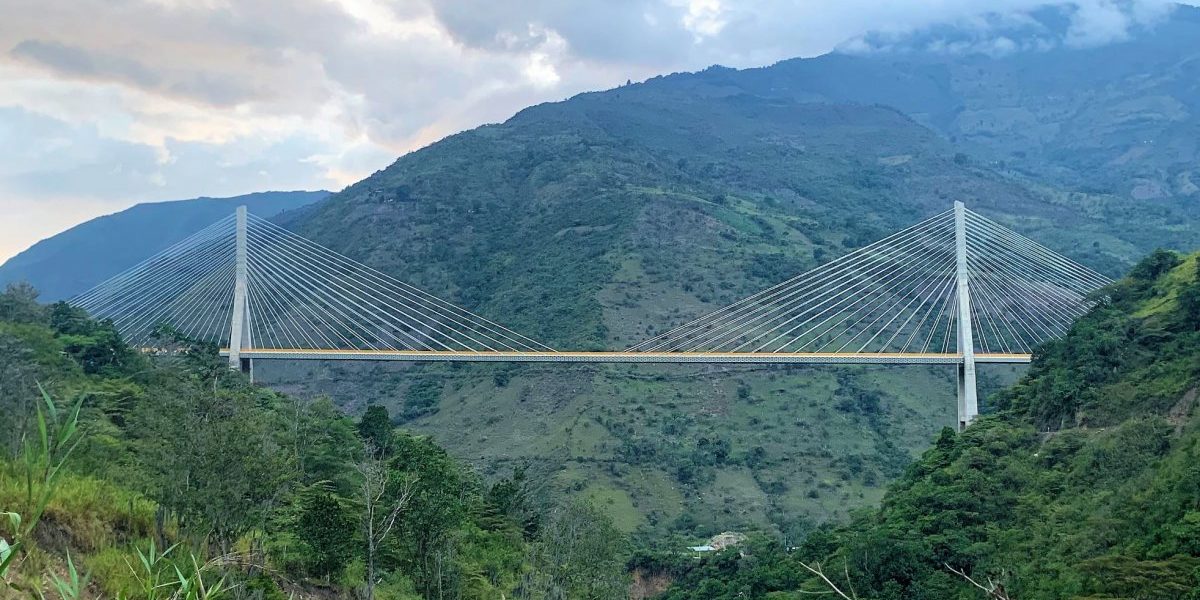 Consultancy for design review and indication of necessary development for construction. Road bridge, main span of 400 m.
Country: Colombia
Year: 2017
MAIN CLIENT
Sacyr Colombia Inc.
Contract by EDIN s.r.l.
Technical director Marcello Colasanti
Hisgaura Bridge is the tallest structure in Colombia. Located on the Curos-Málaga road (Department of Santander), it spans the space over a steep and hazardous area with constant road closures. With a length of 580 metres and a highest point 147 metres above ground level, the Hisgaura Bridge is the largest cable-stayed bridge (with 128 braces) in South America.
It connects Malaga with the Curos sector and has four supports, two lanes (one in each direction), two pedestrian walkways on each side, its own substation, which provides the necessary lighting and preventive technology to monitor the infrastructure's behaviour.