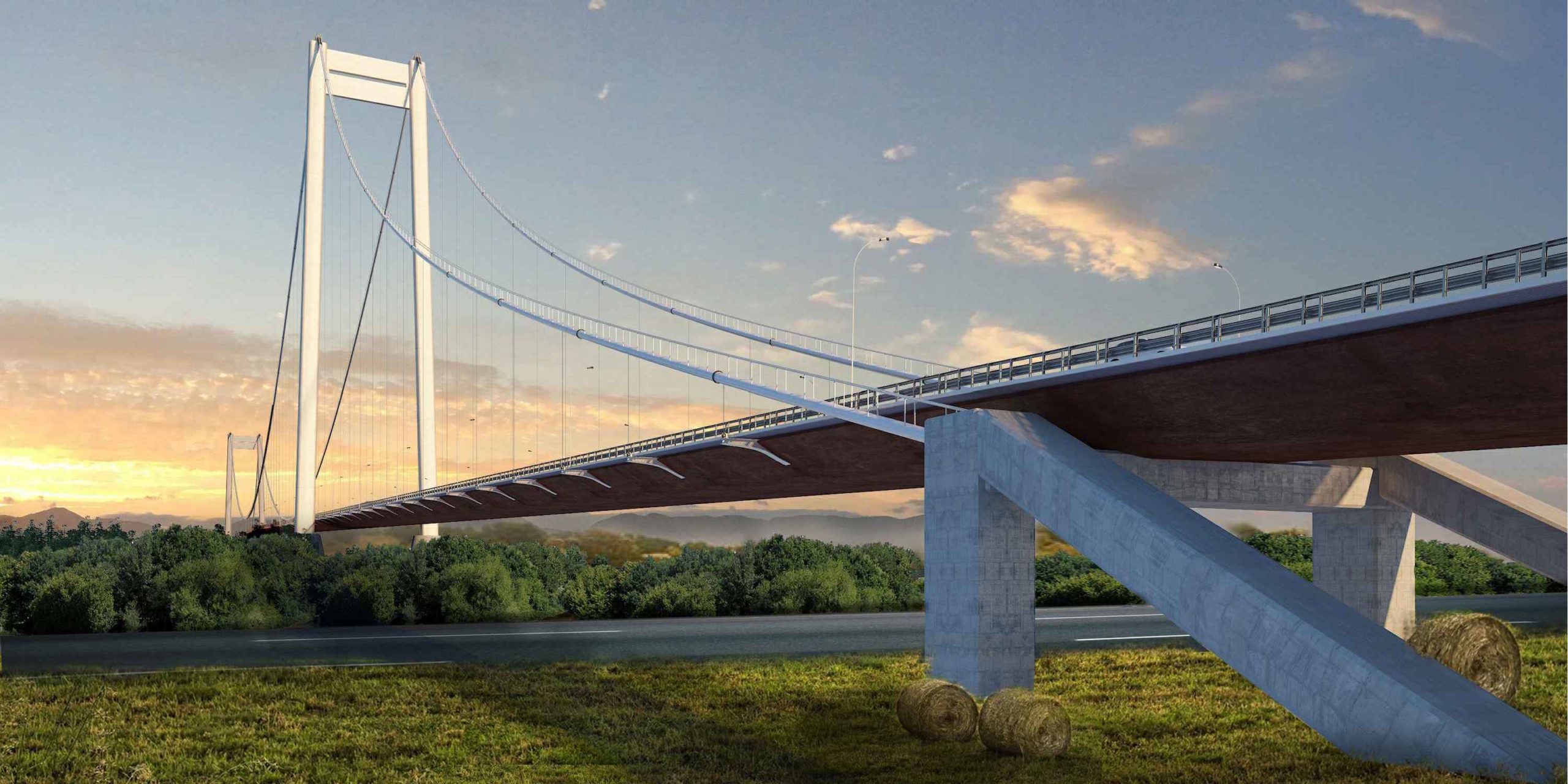 Feasibility study, preparation of design basis and design drawings and documents for the D&B tender.
Country: Romania
Year: 2016
MAIN CLIENT
Romanian Highway Authority
Contract by EDIN s.r.l.
Technical director Marcello Colasanti
The Brăila Bridge is a road suspension bridge in Romania, over the Danube river, between Brăila, a major city in the east of Romania, and the opposite bank of the river in Tulcea County. It will be the first bridge over the maritime Danube sector, and the fourth bridge over the Romanian section of the river. The bridge will improve road traffic accessibility of the Galați-Brăila area to Constanța and Tulcea, and connections between Moldavia and Dobruja regions.
The project consists of the construction of a suspension bridge of 1,974.30 m (6,477.4 ft) length (with a 1,120 m (3,670 ft) main span, and two side spans of 489.65 m (1,606.5 ft) long on the Brăila bank of the river and 364.65 m (1,196.4 ft) long on the Tulcea bank of the river), two access viaducts of 110 m (360 ft) length on both sides (which will add to the length of the suspended bridge), and a connecting road with a total length of approximately 23 km (14 mi).