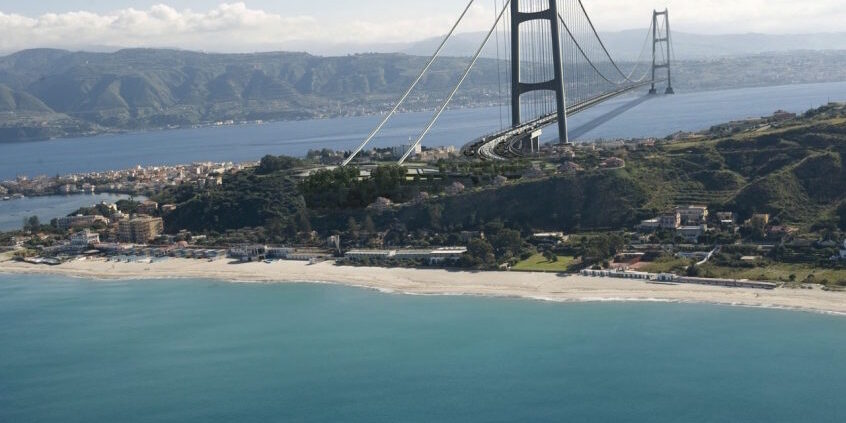 Final Design of Terminal Structures.
Country: Italy
Year: 2011
MAIN CLIENT
COWI A/S
Contract by EDIN s.r.l.
Technical director Marcello Colasanti
The Messina Strait Bridge is a long-planned suspension bridge across the Strait of Messina, a narrow section of water between the eastern tip of Sicily and the southern tip of mainland Italy, specifically between north Messina's Torre Faro and Villa San Giovanni.
The 2006 plan called for a single-span suspension bridge with a central span of 3,300 m.
Plans called for four traffic lanes (two driving lanes and one emergency lane in each direction), two railway tracks and two pedestrian lanes. In order to provide a minimum vertical clearance for navigation of 65 m, the height of the two towers was to be 382.6 m. The bridge's suspension system would have relied on two pairs of steel cables, each with a diameter of 1.24 m and a total length, between the anchor blocks, of 5,300 m.
The design included 20.3 km of road links and 19.8 km of railway links to the bridge. On the mainland, the bridge was to connect to the new stretch of the Salerno-Reggio Calabria motorway (A3) and to the planned Naples-Reggio Calabria High-Speed railway line; on the Sicilian side, to the Messina-Catania (A18) and Messina-Palermo (A20) motorways as well as the new Messina railway station (to be built by Rete Ferroviaria Italiana).