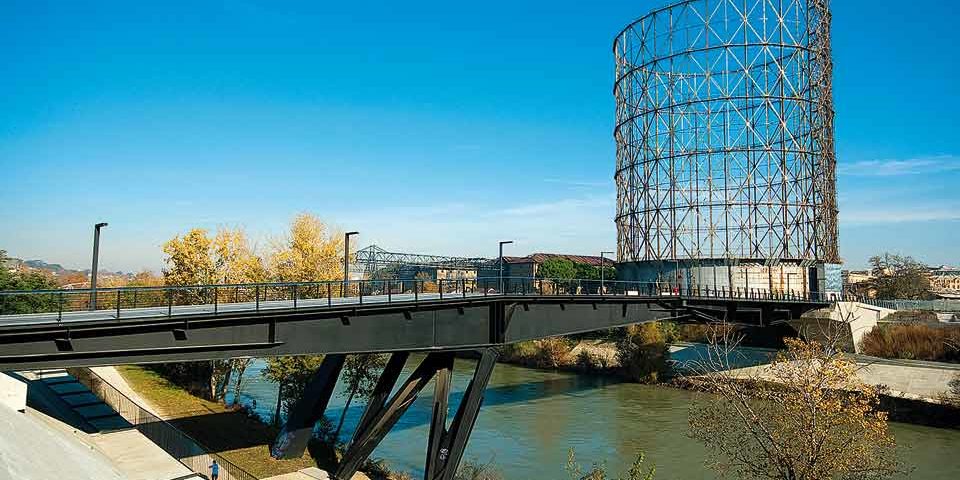 Final design and work management.
Country: Italy
Year: 2010
MAIN CLIENT
Municipality of Rome
Contract by EDIN s.r.l.
Technical director Marcello Colasanti
The Ponte della Scienza (Bridge of Science) in the Ostiense district of Rome provides a link across the Tiber between the Ostiense and Marconi quarters of the capital.
The bridge, with a total length of 147 m, consists of two "crutches", which act as supports on the banks of the river and provide a deformable bond to the entire structure; the two "crutches" are equipped with a different light overhang, in the middle of the bridge, a steel slab and post-tensioned, by means of external prestressing steel strands. On the Ostiense crutch, the prestressing is applied by means of harmonic steel cables, while the central girder with external prestressing using dyform steel cables. A cordonate allows the ascent from the embankment to the level of the road on the Marconi bank.
The bridge was designed to be cycle-pedestrian and suitable for vehicles only in an emergency.