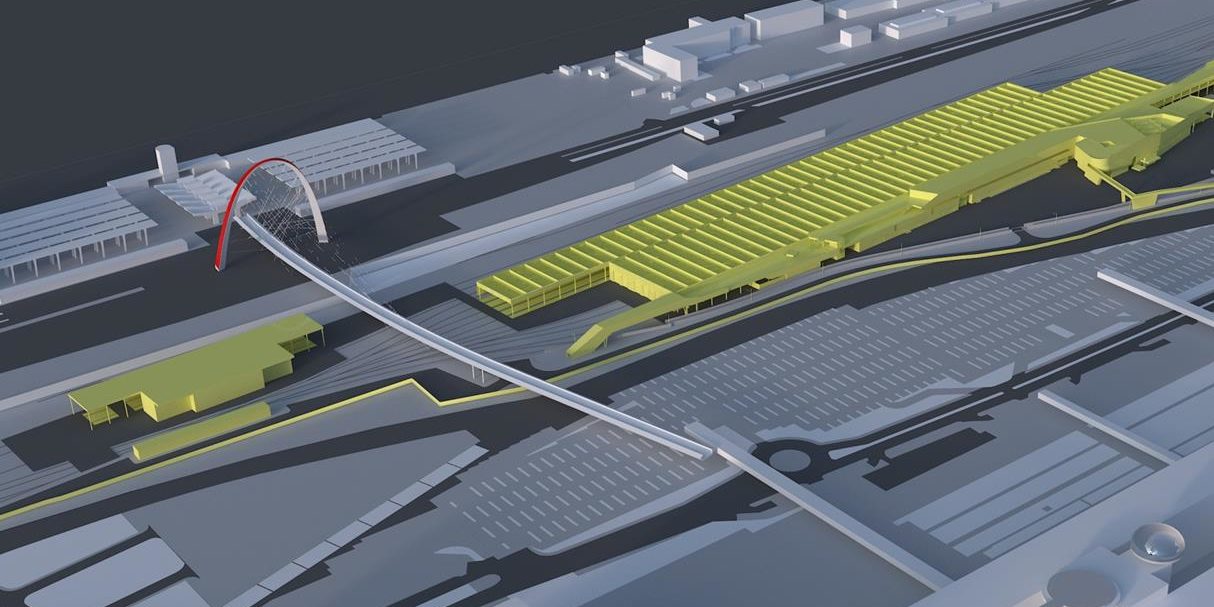 FINAL DESIGN
Civil Structures of the New Routine Maintenance Facility of Turin Railway Shunting
Country: Italy
Year: 2013
MAIN CLIENT
Italferr s.p.a.
Contract by EDIN s.r.l.
Technical director Marcello Colasanti
The new Routine Maintenance Facility of The Turin Railway Shunting (IMC) is part of the railway area overlooking the Lingotto building to the south of the Porta Nova Station of Turin. This project envisages upgrading work on the existing installations so that the rail level can be reorganised and new more modern buildings can be constructed. Here, all the maintenance activities can be concentrated (so far they have been spread over several sites), thus maintenance work on regional train and the newer High Speed cars can be carried out more efficiently and with less impact on the environment.
Upgrading work involves an area of about 270,000 m² inside the railway yard (which extends for about 340,000 m²) where Trenitalia currently carries out maintenance work.