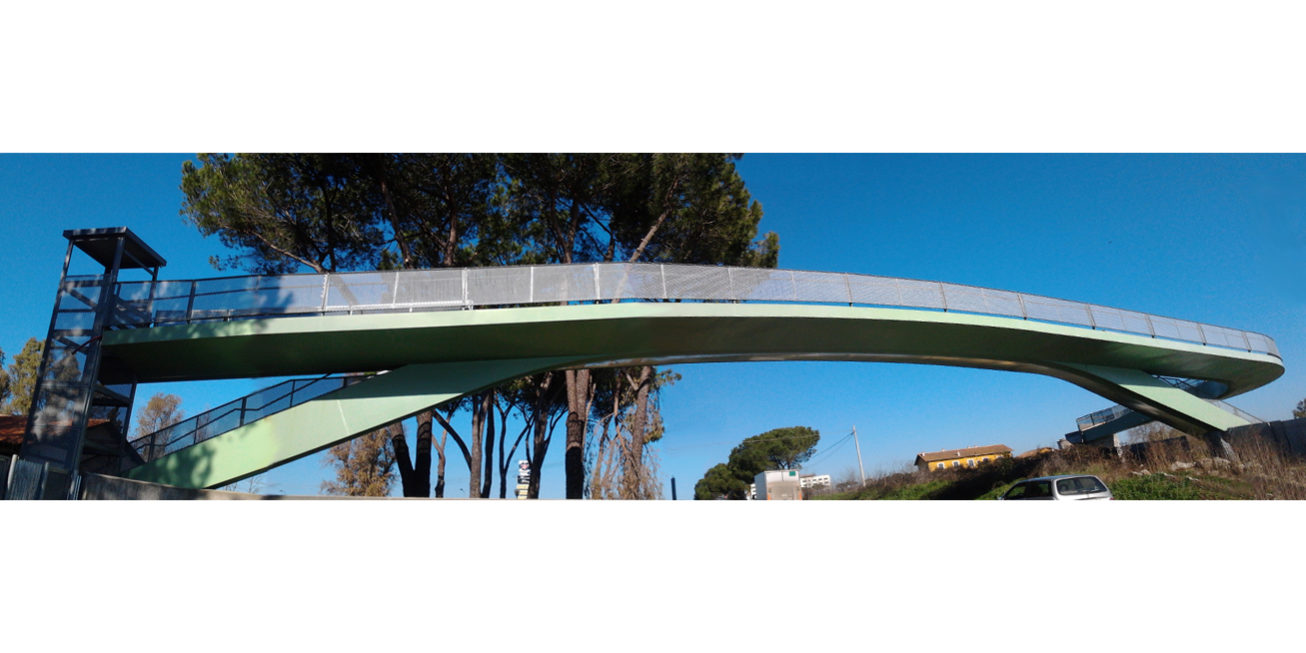 Preliminary, final and construction design, construction supervision.
Country: Italy
Year: 2013
MAIN CLIENT
Soprintendenza Beni Culturali, Ambientali e Paesaggistici del Lazio
Contract by EDIN s.r.l.
Technical director Marcello Colasanti
New footbridge overpass connecting the areas of the archaeological site lucus feroniae (sacred wood dedicated to Feronia, the Italic goddess of fertility of the fields and propitiatory of trade), the nearby Roman colony of the 1st century BC. (Iulia Felix Lucoferonensium), with the annexed Antiquarium, in the municipality of Capena, and the villa of the Volusii Saturnini, in the municipality of Fiano Romano. The two archaeological areas, separated by the Via Tiberina, are now joined by a pedestrian bridge, equipped with a lift for visitors with motor disabilities: one of the fundamental elements of the enhancement project carried out by the Superintendence for Lazio and Southern Etruria and by Arcus Spa.