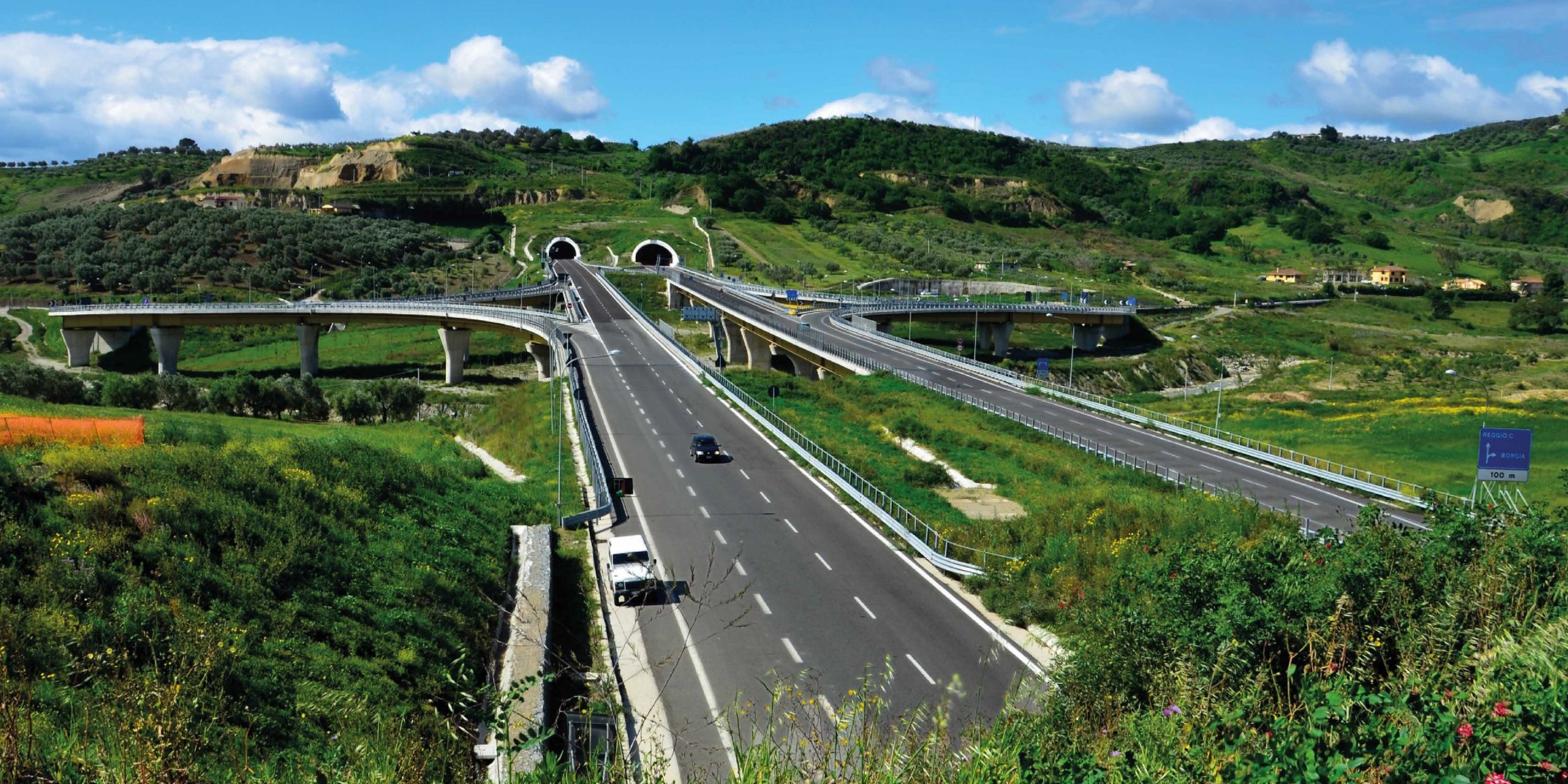 FINAL DESIGN
Engineering services for the design of the major structures.
Country: Italy
Year: 2006
MAIN CLIENT
3TI Progetti s.p.a.
Contract by EDIN s.r.l.
Technical director Marcello Colasanti
The NR 106 "Jonica" is one of the most important road axis of Southern Italy running from the South to the North of Calabria, Basilicata and Puglia along the Ionian coast. Together with the NR 280 "Dei Due Mari" (running East-West), the NR 106 "Jonica" is the main road system linking all the municipalities of the Ionian coast to the Tyrrhenian coast and its transport network, such as: the A3 Salerno-Reggio Calabria Highway, the Napoli-Reggio Calabria Railway Line, the Lamezia Terme Airport and the Gioia Tauro Port.