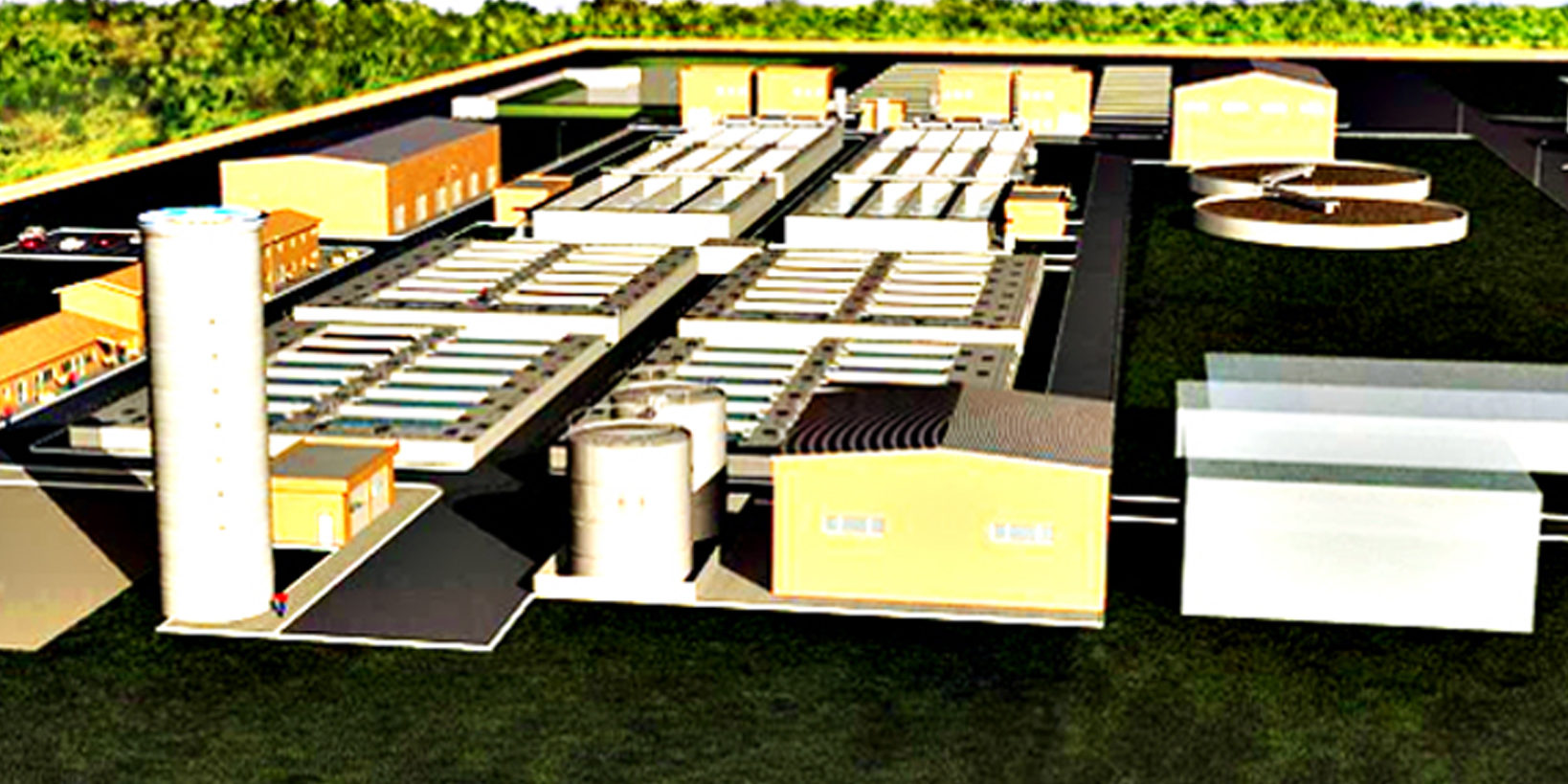 Design for miscellaneous facilties, comprising storage buildings, tanks and service areas.
Country: Nigeria
Year: 2016
MAIN CLIENT
Salini Impregilo s.p.a.
Contract by EDIN s.r.l.
Technical director Marcello Colasanti
The project, located in Adiyan near Lagos, involves the construction of an intake station situated on the right bank of the Ogun River, complete with a vertical pumping system which conveys the untreated water in a spheroidal cast iron pipe 1,600 mm in diameter and approximately 8 km long.
When the water has been purified and rendered fit for drinking it is sent by a pumping station in two 80 m diameter circular tanks, 12 m tall, and introduced into the aqueduct.