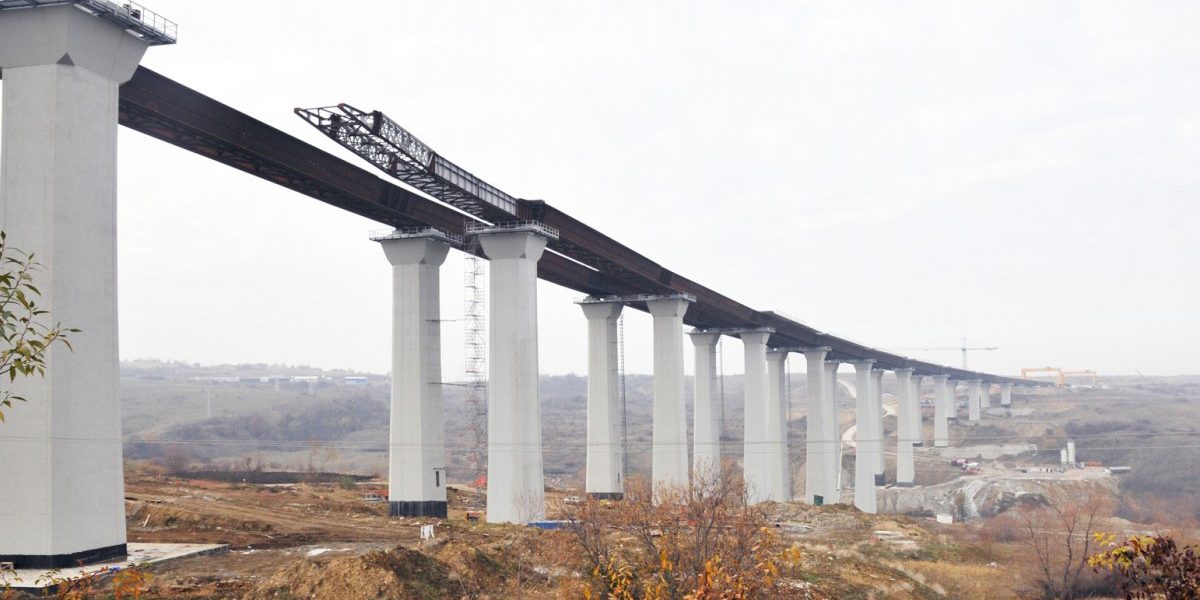 Consultancy for value engineering and structural health assessment and  independent check.
Country: Romania
Year: 2015
MAIN CLIENT
Salini Impregilo s.p.a.
Contract by EDIN s.r.l.
Technical director Marcello Colasanti
Built along the 82 km long motorway A1
between Orastie and Sibiu, in Romania, the Aciliu
Viaduct is one of the several infrastructures
planned to upgrade the IV Pan-European
corridor running through Eastern Europe. It
is also known as the longest and the highest
viaduct in Romania, with a height of 80 meters
and a length of 1.100 meters.
The Aciliu viaduct is made with inclined double-T beams in Corten steel, with welded longitudinal and transversal joints and bolted reticular internal bracings. The viaduct has a length of 1.100 meters, divided in fourteen spans 78 meters long, with a width of the deck of 24 meters. The structure dominates the Aciliu valley at a height of 80 meters from the ground and rests on concrete piles planted at a depth of 40 meters into the ground to offset the instability of the sandy soil of the valley.